Strategy
Steps Towards Building Original & Well-performing Ads on Social Media
When building creatives for your business, keeping to conventional strategies is vital. Of course, several tactics that apply to all companies are available, ensuring well-performing, eye-catching advertisements. Yet, we all want to be creative and original in the process. What should I include in my ads so that they're distinct? How do I let my audience know it's my company which is advertising? Fortunately, creating original ads while playing it by the book is totally possible!
When you search for how to create the best content for your ads on social media, you'll find already pre-existing advice on how to get the best results. Therefore, it's alright to strive for originality when marketing online, but wholly creative adverts that don't stick to these conventions aren't always the best. So, how do you build an original and appealing ad that is still calling customers to action?
Of course, your main goal when creating ads on social media will be to produce well-performing content. How to do it, you may ask. Let's go through some recommended strategies for your adverts, considering both photo and video ads. It'll be easy, I promise!
Photo ads: Cut down the text but build up your visuals
Text
It might be tempting to describe as many pros as possible on the caption of your ad. However, when advertising on either Facebook or Instagram, you'll need to go straight to the point. Create a text that is short and concise but still valuable for your audience so that the user isn't overwhelmed (see the example below). If you're running ads on Instagram, hashtags can look slightly out of place. For both Facebook and Instagram use a language that's easy to understand. There's no need to go fancy since your main goal is to attract as many users and as quickly as possible.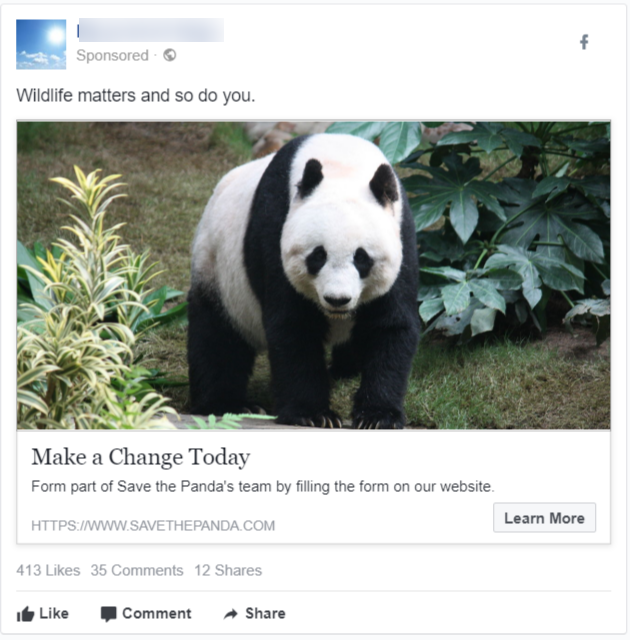 To find more information about text limitations on Facebook & Instagram ads, you could check out our blog explaining Facebook's 20% rule.
Image
Now it's time to be fire the imagination. Although the text is of vital importance in an advert, images are the first thing that will capture the user's attention. Firstly, recognising the essence of your business will help create eye-catching photos. What's distinct of your business? Which colours, which style? Sometimes, when users see ads on social media, the first thing that crosses their minds is 'Oh, this must be this company!' or 'I know this!' It's good to build up an image that will help users identify your business.
Using design applications or software is indeed an option to consider. Looking only for stock photos on the Internet won't drive the best results. Empower your ads by giving them a magic touch; for example, overlaying texts and colour filters. Often, images are filled with saturation, which can be a bit distracting and usually results in feeling it's 'out of place'. If your company's primary colour is green, why not add a subtle green filter to the image?
But don't forget: building ads that don't look like ads is the best trick to attract users. No matter how many creative strategies you employ, if your advert is too blatant, then the user will presumably keep scrolling down. Blend your ad with the rest of the organic content so that your audience doesn't feel overly hailed.
Check out our whitepaper to dive a bit deeper into how to create the best performing Facebook & Instagram ad creatives.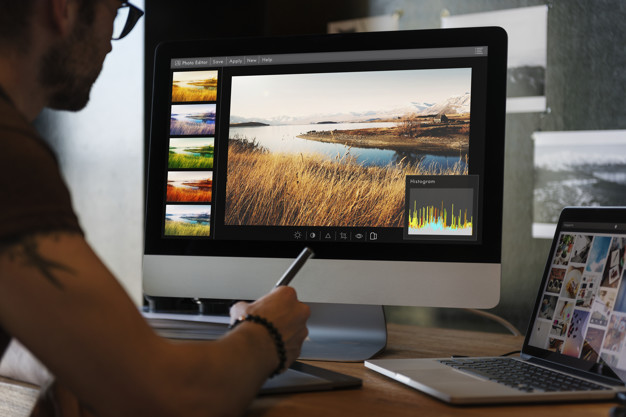 Video ads: the Power of Subtitles
Humans like music, there's no denial. However, when talking about digital advertising, it's necessary to offer both possibilities: ads with and without sound.
Usually, people check social media while they're in the street, such as on the bus or in the queue. In these situations, we don't want to hear the sound blaring out of our phones, really.
Furthermore, users usually respond negatively to auto-play videos, no matter where they are. That's why Facebook and Instagram offer the possibility to start a video on mute and allow the customer to turn on the volume only if they want to. It is for all these reasons why sound on ads is not truly essential. By adding subtitles in your video ads, the user will engage with your content without the need to hear.
Curious about how to create a positive mobile experience for video ads? Read this blog!
Now it's up to you.
Nowadays, being original is nearly impossible. When we talk about Facebook & Instagram ads, all techniques to advertise products or services have already been taken. But it's good to sometimes stick to these conventions. Best practices for ads exist and indeed ensure an improvement in performance. Yet, your company does have that magic touch you'll want to transmit in your ads. Make the ads truly yours, and that's how, in the end, users will remember your business. Fancy being up-to-date with best practices for digital advertising? Stay tuned by subscribing to our newsletter!
Get awesome content in your inbox each week.